New sports are evermore thrill-seeking and extreme.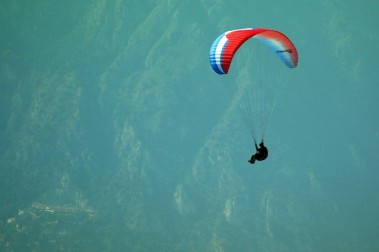 Hang-gliding and Para-gliding
Even in the city there is a great launch place, at the top of Monte Maddalena. Outside of the city there are popular sites around the lakes, at Montecampione and upper Valcamonica.
Other spots are in Sale Marasino, Monte Colmo and Barghe in Valsabbia.
Canoeing
There are several rivers that can be canoed.
For placid outings, the river Oglio near Acqualunga in the plain is popular while more difficult are the Oglio runs between Edolo and Cedegolo, stretches of the river Mella in upper Valtrompia, and the Druanello wich finishes in Lake Valvestino.
A good slalom run is on the river Chiese at Vobarno.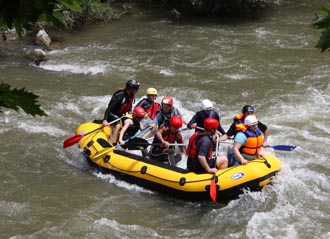 Rafting
For challenging rafting, go to the river Dezzo on the Via Mala above Boario Terme.
Bungee-jumping
Thrill-seekers will enjoy this reckless sport (a jump into the void supported only by an elastic) which is practised, especially by young people, on the Valvestino bridge above Gargnano near Lake Garda (road to Magasa).
Photo: Geomangio, Klearchos Kapoutsis