Golf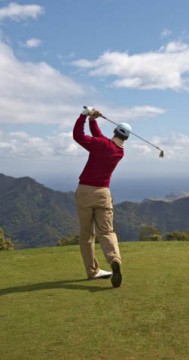 There are four excellent courses in the province and two practice ranges at Lake Garda, in the hills of Franciacorta, in the mountains of Valcamonica and in Brescia.
Circolo Golf Bogliaco
This is the oldest course around the lake dating from 1912. The course has 9 holes (plus a practice area) and is based in a hollow 100 m above the lake. Surrounded by Mediterranean vegetation it offers a splendid vista of the lake.
Gardagolf Country club at Soiano del Garda.
This is a 27 hole course (110 hectares) in the hills of Valtenesi. It too has fine views across the lake from various points.
Golf di Franciacorta at Nigoline di Cortefranca.
This course (60 hectares) has 18 holes and is a favourite in Italy among expert players.
Golf Club Ponte di Legno at Ponte di Legno.
Situated at an altitude of 1530 m in Valbione, the course has 9 holes (double departure).
Brescia Golf Country Club in Brescia (via Stretta 48).
It is located in the north of the city, has 3 holes and a practice area.
Golf Club Serenissima
In the Centro Sportivo Rigamonti, in Bettole di Buffalora (via Serenissima 34). The club stands on the edge of the city, has 3 holes (double departure), a driving range with 18 different tees and a practice bunker.
Golf Club Arzaga
A brand-new club  in Valtenesi around Drugolo Castle at Calvagese. It  have 2 courses, 27 holes, cover 480 hectares and is designed by Jack Nicklaus jr.
Climbing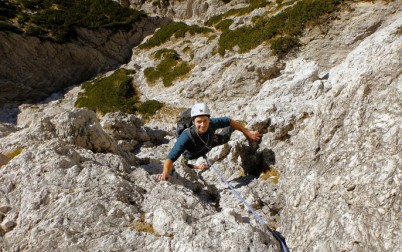 The arc of mountains that spreads across the northern part of the province offers mountain-climbers and free-climbers a wide variety of choice.
The more expert will enjoy the challenges of the Adamello range: around Lake Salarno and in Valle Adamè there are some extremely difficult routes among the granite faces. Between Limone and Riva, or leaving from Gaino, there are less strenuous climbs but just as beautiful for the views where the lake meets the mountains.
To simply keep one's hand in, there is nothing better than the natural practice rocks at Virle, Rezzato, Monte Maddalena, just outside of the city and Darfo in Valcamonica.
For holiday-makers who wish to combine sport and nature (see "Parks and nature" and "Country accommodation"), the following are always available:
Mountain-bike
Cycling
Excursions
Rock-climbing
Trekking§
Horse-riding
Pony-trekking
Photo: Porto Bay Hotels & Resorts, chripell