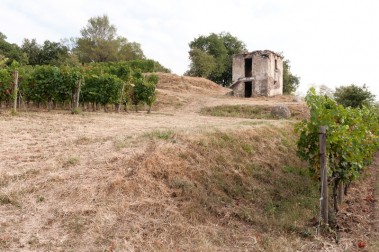 Erbusco
Erbusco is one of Franciacorta's main manufacturing centres.
It is also the seat of the voluntary Consortium that manages the D.O.C. Franciacorta wines. Its origins are very ancient, as shown by the prehistoric and Roman finds discovered on its territory.
Since the 15th century Erbusco has been one of the Brescian nobility's favourite country resorts and it can boast one of the most beautiful and important villas in the area: Villa Lechi, built during the 16th and 17th centuries, whose unmistakable outline with its wide galleries can be seen from way off. The old village is picturesque and inside the remains of the castle stands the church of S. Maria Assunta, one of the best examples of Lombard Romanesque architecture, decorated with elegant 15th century frescoes. Its ancient Carnival is still famous.
Rovato
Rovato is called "the city" in Franciacorta. It has always been an important agricultural and commercial centre and is famous for the quality of its livestock. Local cuisine centres on tasty boiled meat dishes which form the basis of meals in the local trattorias. But it is not just for "manzo all'olio" (beef cooked in oil) that Rovato is worth stopping at: in the ancient centre can be seen the large square lined with colonnades (by Rodolfo Vantini), the Town Hall, Palazzo Porcellaga, the Venetian walls with their imposing crenellations and the church of Santo Stefano with its 15th century frescoes. Just outside the town, the 15th century Convent of the Annunciation can be found on Monte Orfano.
It is one of the most beautiful convents in Lombard, an oasis of peace with artistic Masterpieces (including "The Annunciation" by Romanino) and where there is a magnificent view of the surrounding countryside.
Photo: Marco Ghitti