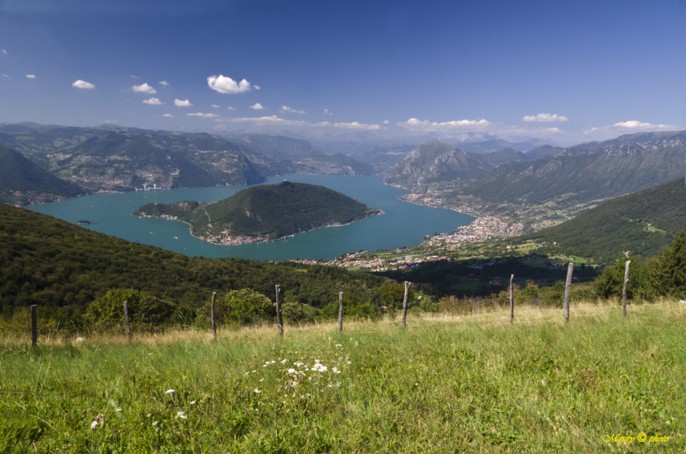 Every lake is a world of its own and Lake Iseo is one of the most charming and romantic for its changing moods, its amphitheatre of surrounding mountains and for its central island, Monte Isola (the largest lake island in Europe) which rises green out of the lake's deep, blue waters.
The constant breeze which plays over the lake is perfect for lovers of sailing, windsurfing, paragliding and hang-gliding and anglers will delight in the abundance of fish in the clean waters.
Lake Iseo is ideal for people who want sport, relaxation and unspoilt nature as part of their holiday.
Iseo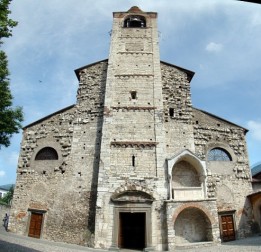 Iseo town's historic centre, elegant shops, modern sporting facilities and excellent restaurants make it a popular tourist resort.
Among the monuments that are worth visiting are the parish church of Sant'Andrea dating from the 12th century with its beautiful Romanesque bell tower, the 11th century Oldofredi Castle which has been transformed into a cultural centre, the church of Santa Maria del Mercato with fine 14th and 18th century frescoes, the church of San Silvestro and the Baptistery of San Giovanni.
The remains of the original lakeside inhabitants have been preserved by the nearby peat moss. For sports and relaxation facilities, the visitor cannot do better than visit Sassabanek (the bigger leisure centre on Lombard lakes) just a few minutes from the town which offers swimming pools, tennis courts, restaurants, gymnasiums, a marina, a camp-site and a residence.
The town itself has numerous restaurants that serve fish fresh from the lake while Clusane, another lakeside little town, specialises in tench and every year has a festival dedicated to the fish.
Photo: MAURY.C69, Rafael Gomez