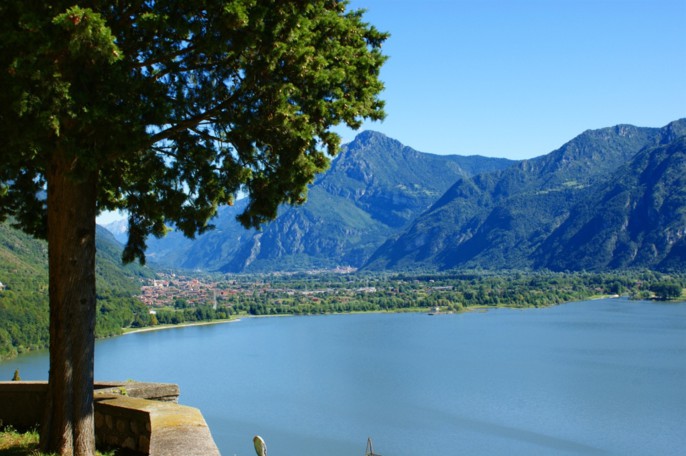 Lake Idro, at 370 m is the highest in Lombardy and it is edged by mountain sides that fall sheer into its waters and by gentle beaches suitable for swimming, sunbathing and games. It is well equipped for all types of sport and is ideal for sailing and wind-surfing. Tourist villages and campsites alternate with villages where hotels, country boarding houses, restaurants, trattorias and discotheques are found.
Idro
It has not lost its old character with its stone houses, narrow lanes and gardens reflected in the lake waters. The parish church of San Michele with its beautiful inlaid by "Boscai family" woodwork and the 14th century church dedicated to Santa Maria and Undas should both be visited.
Anfo
Anfo is visited for its beaches but it also has a lovely village centre with the church of S. Antonio and its 14th and 15th century paintings.
A little outside the village stands the "Rocca", a stronghold built by the Venetians in 1486 and rebuilt by Napoleone in 1802, which was the scene of fighting during the Venetian and Napoleonic periods.
It was here that Garibaldi had his headquarters in 1866.
Bagolino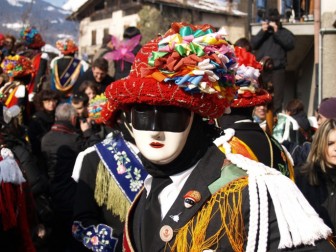 Bagolino sits in the centre of a hollow at 800 m and is both a summer and winter resort. Its old Stone houses with wrought iron window frames seem piled one on top of another and open onto small squares with fountains at their centre. There are true masterpieces in its churches, like the splendid 15th century cycle of frescoes by Da Cemmo in the Romanesque church of San Rocco and the baroque inlaid altars by "Boscai family" in the Parish church.
The village is best known for its Carnival which takes place on the Monday and Tuesday before Lent. Try its local cheese, the "Bagòss".
Valvestino
One of the most attractive and interesting spots for nature-lovers is the Valvestino valley between Lake Idro and Lake Garda dominated by Monte Tombea.
The easiest way to reach it is from Gargnano on the west bank of Lake Garda but it can also be reached from Valsabbia from Capovalle.
The valley, with its uncontaminated woods, rocks and a lake, has two small villages: Magasa, from where excursions can be made to the plateaus of Rest and Denai, and Valvestino itself.
It is an ideal starting point for outings through the woods and rocks and along the sides of the small lake.