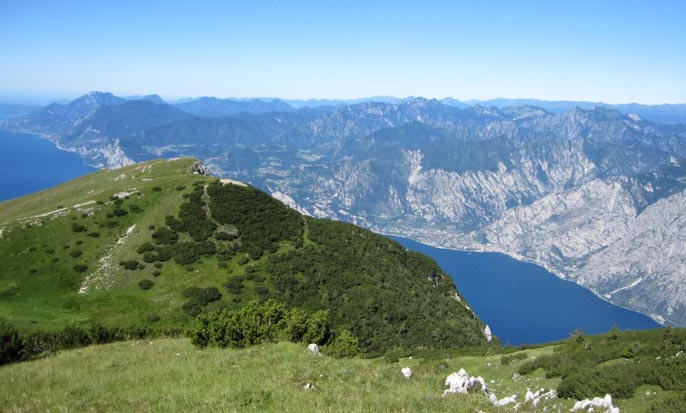 Situated on the west bank of lake Garda there is a park that is unique for its contrasts. The lakeside maintains a Mediterranean environment and vegetation while inland the scenery turns quickly Alpine with tall peaks (the Denervo, the Pizzoccolo and the Carone) and deep valleys (San Michele di Tremosine and Valvestino) .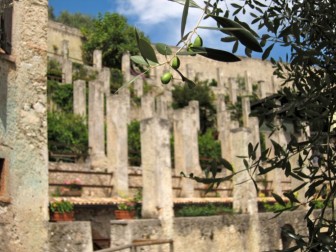 The park runs along the shore from Salò to Limone (the way between Gargnano and Limone is particularly suggestive) where the trees include oleanders, olives and citrons; higher up though there are larches, pines, rhododendrons and heather, typically Alpine.
There are many walks to make in the park at all levels of difficulty. Path and rough roads leave from each village suitable for horses, mountain-bikes and Shanks pony.
Of special interest is the Valle delle Cartiere (Paper-makers' Valley) in Toscolano where the remains of ancient industrial buildings can be seen: in fact here it is possible to join historic and naturalistic requirements.
Also interesting are the plateau of Denai and Rest in Valvestino with their barns with thatched roofs, the only ones in Lombardy.
For more info: http://www.parks.it/parco.alto.garda.bresciano/
Photo: Matteo Palmieri, Ole1981