Gargnano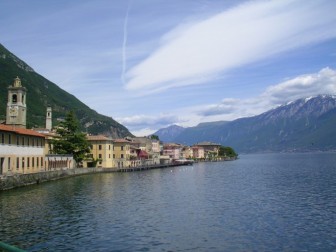 The strong winds that always blow in this area means that Gargnano is well-loved by sailors (see "Sport").
Each year in September the most important lake regatta in Europe is held here, the Centomiglia ("The Hundred Miles", see "Events and Folklore"). Visits should be made to the 13th century church of San Francesco and the Villa Feltrinelli (where Mussolini lived during the period of the Repubblica di Salò).
There are lovely excursions to make inland through the lemon-groves, along the panoramic road to Valvestino (see "Valsabbia") and another that goes to Monte Magno. After Bogliaco, the road Gardesana passes through the lovely, classical Villa Bettoni built in the 18th century.
Tignale e Tremosine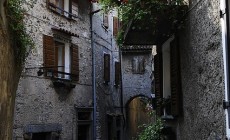 Tignale and Tremosine both overlook the lake on plateaus where olives and fruit grow: here there is one of the most beautiful views above Lake Garda. They both stand in the Alto Garda Park (see "Parks and Nature") and are ideal for holidays set in the heart of the countryside. To reach Tignale and Tremosine, take the turnings off the lakeside road after Gargnano and after Campione respectively. Tignale is at an altitude of 550 m on sunny terraces that slope down to the banks of the lake. On a rock above Gardola overlooking the lake stands the Sanctuary of the Madonna di Monte Castello with a lovely gilded wooden altar dating from the 15th century.
The road that leads up to Tremosine is spectacular as it cuts through rocks in the cleft carved out by the river Brasa. Equally spectacular is the position of Pieve on a rock sheer above the lake. Picturesque, like all the other villages in the area, Tremosine has ancient houses and a 12th century church renovated in the 17th century.
Limone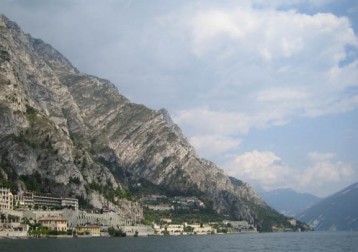 Thanks to its excellent climate, one of the mildest and healthiest on the lake, citrons and lemons, from where the village takes its name, have been grown here since time immemorable. Today many lemon-groves, built of stone with high pillars, have fallen into disuse but their unmistakable outline on the terraces are now part of the countryside. With its many hotels and campsites, Limone is famous not just for its climate, but is also studied by scientists because its inhabitants carry the "apoprotein A1 Milano", a killer of cholesterol.
The village has a characteristic historic centre with old houses facing onto the water's edge and the port.
The 17th century Parish church and the medieval church of San Pietro which stands in an olive grove should both be seen.
Photo: Mike_fleming, giasco, Margaret Darms